Work with us.
Help change manufacturing for the better.
We're a group of talented professionals who are passionate about redefining how process manufacturing organizations do business. We're also just a lot of fun. Below, we've listed some of the perks of working at Seeq.
See Openings
Our Values
Act with integrity
Our reputation means a great deal to us. We pride ourselves in taking responsibility for our actions and demonstrating the highest standards of ethical conduct. We build trust by doing the right thing, especially when no one is watching.
Make a difference for our customers
We don't just want our customers to succeed — we want them to exceed expectations. It's why we actively pursue opportunities to go above and beyond the call of duty for our customers. We work side-by-side with customers to help them take on their toughest challenges so they can make meaningful differences for their companies, their communities, and the world.
Value every team member
Each person on our team has a perspective, skills, and set of experiences that add immeasurable value to our business. As such, we strive for an environment based on diversity, inclusion, teamwork, mutual respect, positive interactions, and transparency.
Promote agility and creativity
Seeq fosters creative thinking and agility both within our own organization and for our customers. We strive for innovative solutions with agile development methods, oppose complexity and bureaucracy, understand failure is part of success, and eliminate barriers to collaboration.
Support our community
When we help manufacturers reduce their environmental impact, we're looking out for the planet. When we encourage employees to pursue a healthy work/life balance, we're looking out for the livelihood of our employees, their families, and their communities. We're always striving to make the world a better, more sustainable place.
Exercise financial responsibility
We take fiscal responsibility seriously. Seeq is transparent within the company about our financial status so that empowered spending decisions can be made. We are constantly increasing our ability to compete in markets we pursue and partner with stakeholders to achieve a fair return on investment.
Continually improve
We're always thinking about how things could be done better and more efficiently. Our future depends on our willingness to learn from past experiences (including our mistakes) and passionately pursue opportunities for improvement. Being open to learning, changing, and growing is an essential part of transforming Seeq for the future.
Company culture you'll want to be a part of.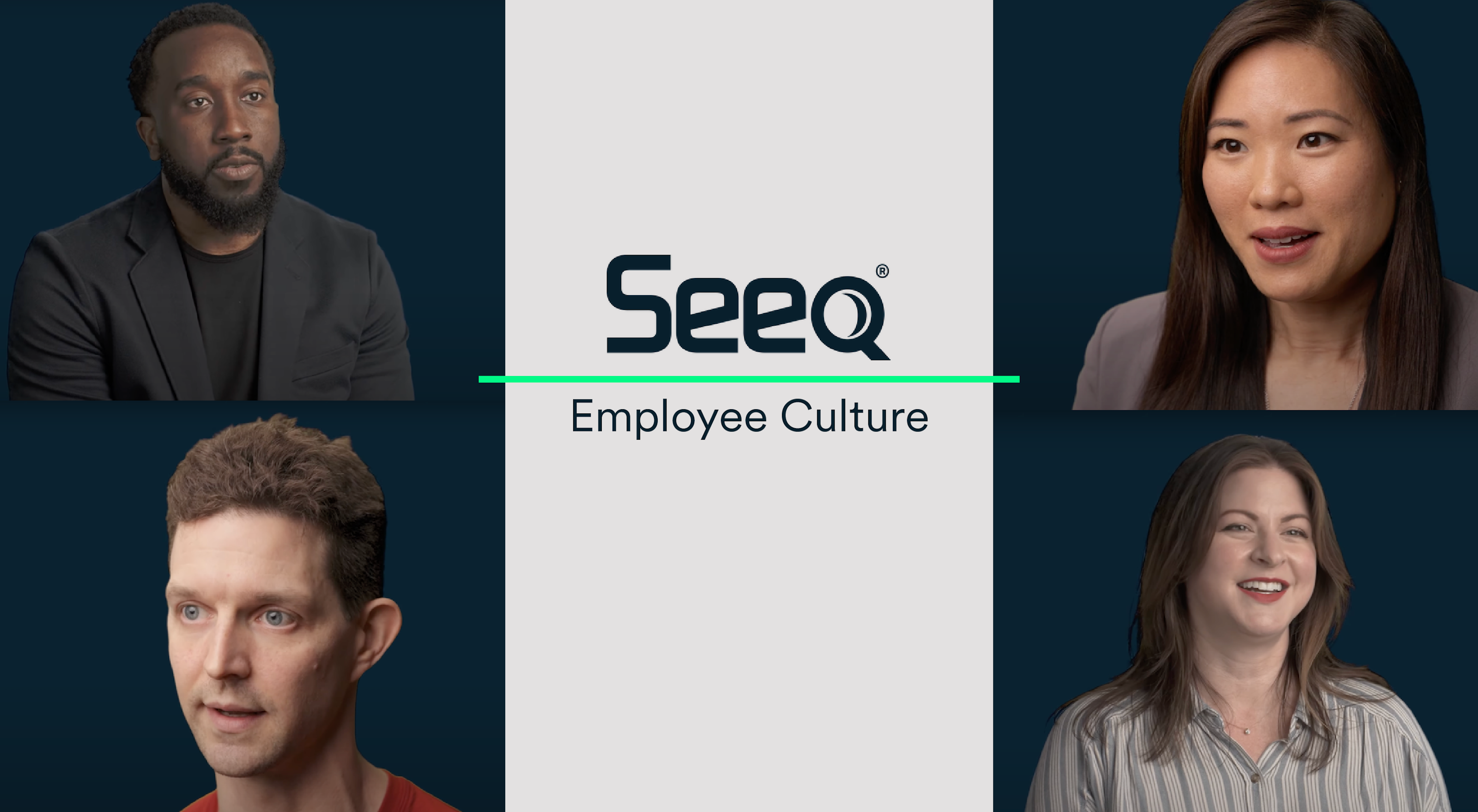 Benefits.
Everyone loves benefits.
Competitive salary plus equity
incentives (stock options!)
Generous home office allowance
Unlimited PTO
5 weeks paid family leave
Internet and mobile phone
reimbursement
Group term life insurance
Short-term and long-term disability insurance pre-tax benefit
Voluntary vision and dental
401K program
Vacation bonus program
Employee Assistance Program
Medical benefits, plus optional Flexible Spending Account and Health Savings Account programs to cover additional medical expenses (Lasik, anyone?)
Team-building events that aren't boring (brewery tours, mountain biking, whitewater rafting, zip-line tours...)
Seeq is an equal opportunity employer, committed to recruiting, hiring and promoting qualified people of all backgrounds, regardless of sex; race; color; creed; national origin; religion; age; marital status; pregnancy; physical, mental or sensory disability; sexual orientation; gender identity or any other basis protected by federal, state or local law.